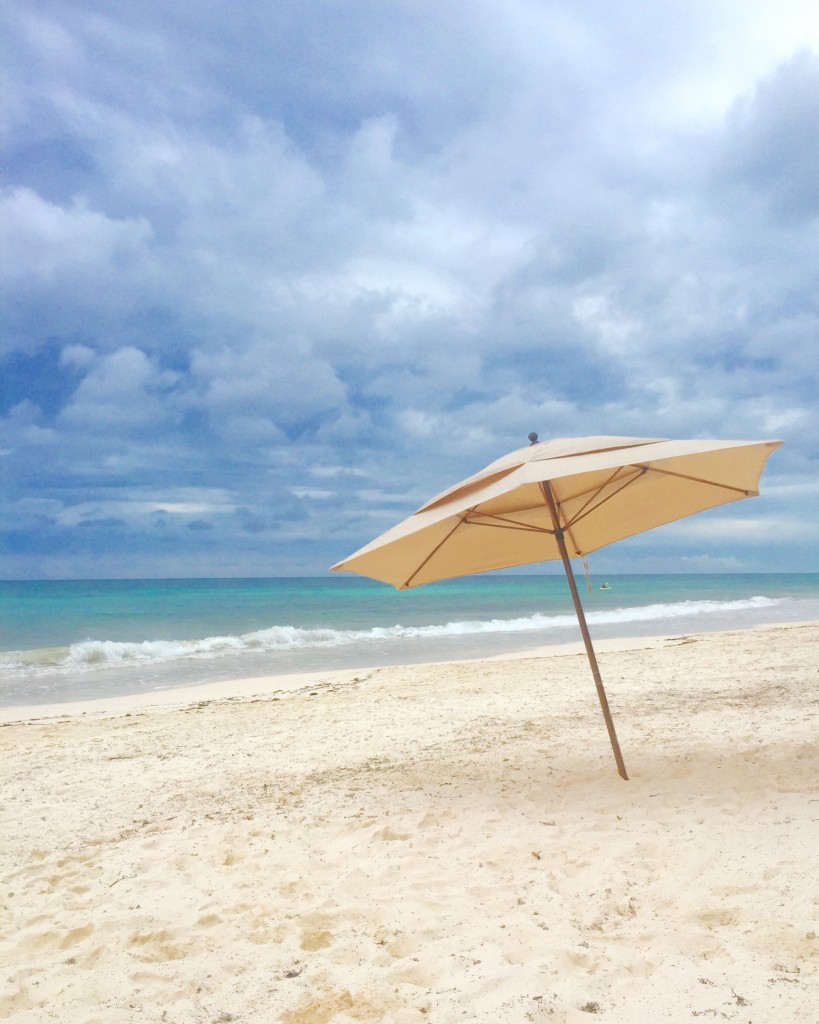 Tulum….wow. I have officially found my new love hidden deep within Mexico's Yucatan Peninsula. I have been to Mexico over a dozen times before but have never fallen in love with any one location quite to this extent – Tulum is truly a shining jewel. I took this trip with my friend Heather and we spent our first couple of days in Playa Del Carmen which is about an hours drive north of Tulum. We stayed at the Mahekal Beach Resort which was absolutely beautiful BUT a little too posh and developed for my taste. Next time I will plan to bypass Playa Del Carmen all together and go straight to Tulum. But for those interested in traveling to Playa Del Carmen here are a few photos from our time there.

Our second full day there we had our first experience exploring cenotes which are underwater sinkholes formed when limestone caves collapse, revealing these underground pools. During one of the tours we learned that all of the cenotes in the Yucatan Peninsula are connected via an underground river system. The first cenotes we visited were called Cenotes Kantun-Chi. It was definitely one of the highlights from our trip. We got to kayak, snorkel, and relax in the open cenotes, as well as go on a tour in the underground ones.


After a few days in Playa, we headed to Tulum. From the moment we arrived, I fell in love with the low-key, chilled out vibe of the city. The main strip runs for about fifteen miles along the beach and is lined with trendy boutiques, quaint restaurants, and ornate privately owned boutique hotels. It is a far cry from anything you will find in Cancun or Playa Del Carmen and whispers peace and relaxation from every angle. At one point I took my rented bike out to explore the city and within minutes of driving out of town found myself in the thick of the jungle. At night the only lights you will see are those of the restaurants and bars that line the beach strip, as there are no street lights. It is the perfect concoction of simplicity and vibe, which is exactly why I am so hooked.


We stayed in one of the Cabanas at Hotel Nueva Vida De Ramiro and I can honestly say, I loved everything about it – From their peaceful private beach to their ornate and simplistic cabanas.


Just across the street from our hotel was one of the best restaurants Tulum has to offer called, Casa Banana, which provided our continental breakfast, as well as food/drink service on the beach.

My other recommendations for dining in Tulum are:  
Canopia – for fresh and healthy lunches and smoothies
Casa Jaguar, Hartwood, or Coqui Coqui for incredible food and a vibey atmosphere


Other than relaxing and lying on the beach while in Tulum there are plenty of outdoor/water activities to fill your time with. We tried to squeeze as much in as possible. One of our favorite adventures was Zip-lining through the jungle with a tour called Selva Maya Eco Adventures.  That tour also included rock climbing/repelling down Mayan Ruins, as well as snorkeling a Cenote. Another day we made sure to explore the Mayan Ruins. I also made plenty of time for regular yoga on the beach, sunset beach runs, and ocean kayaking. We had planned to visit Lago Bacalar (which is a lagoon) for some venturing and stand-up paddle boarding but ran out of time. Apparently Tulum also has some pretty incredible kite-surfing which I hope to do as well on my next visit.

The beautiful thing about Tulum is there are endless options so you can tailor fit your trip to be however active or inactive you want it to be. I prefer a good mix of both. And there were plenty of afternoons/evenings that we were able to enjoy simply relaxing on the beach.


On our final day there, just about an hour before we had to leave, it started to rain. So, in the spur of the moment we decided to go for one last swim in the ocean… And quite honestly that was one of the most memorable, euphoric experiences I have ever had.  The rain was coming down in a downpour and all I remember is sprinting through the jungle, towards the beach, and then straight into the waves, diving in, and staring up from the ocean as the rain poured down on us. The water was so warm it felt like bath water and quite honestly I could have stayed there all day. It was absolutely idyllic…and the perfect way to end an incredible trip.

Tulum…until next time…