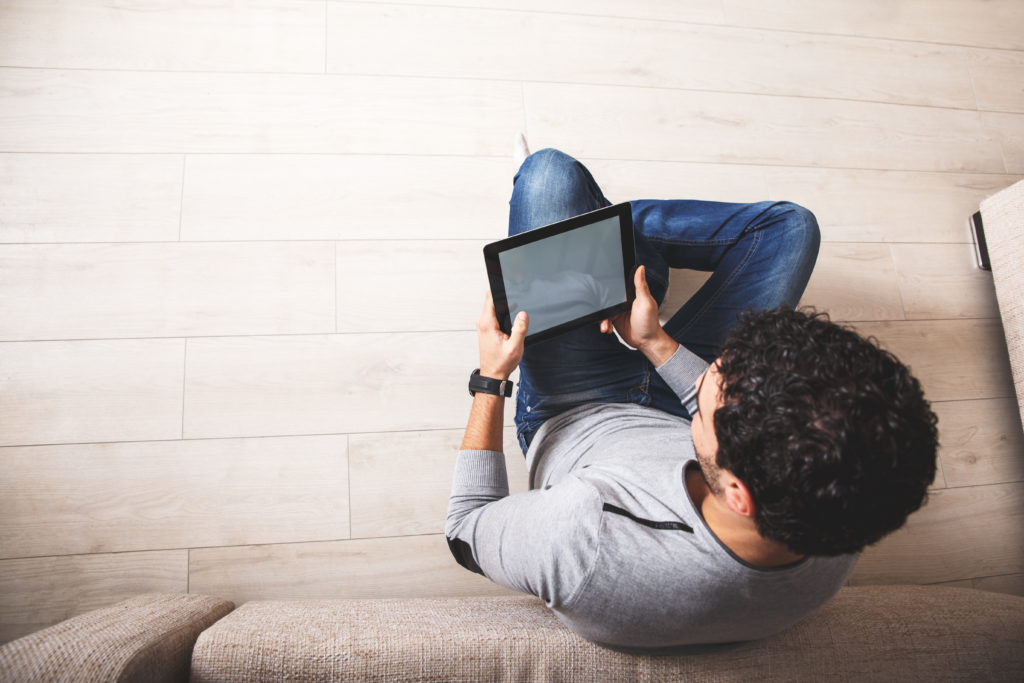 We live in a day and age when pornography is both more widely accessible and  more widely accepted than ever before in history. The invention and ensuing commercialization of the internet nearly twenty years ago has brought with it one of the most wide spread and seemingly inconspicuous epidemics that mankind has ever seen. There was a time when you had to virtually climb Mount Everest in order to get your hands on a centerfold or pin-up of a scantily clad woman. Nowadays men and women can simply open up their lap top or turn on their TVs and in seconds have access to thousands of pornographic images and videos of all forms; soft core, hard core, bestiality, child porn, anything that suits their fancy.
Most people assume even today that the primary users of pornography are men but would it surprise you to know that women now represent 30% of the internet pornography consumers? According to a study done by Jason Carroll in The Journal of Adolescent Research roughly two-thirds (67 percent) of young men and one-half (49 percent) of young women agree that viewing pornography is acceptable. This to me is where the problem lies. Our culture has degraded to the point that we think it is okay to sexually exploit human beings in the name of entertainment for our own sexual gratification. We say, "It's human nature"…"Freedom of expression"…"Freedom of choice"… "Who is it hurting?" We don't realize the implications pornography use has on others, ourselves and society as a whole.
1. Porn Hurts The User 
What many people don't realize is that our most important sex organ is our brain. And furthermore that science is more recently suggesting that pornography alters the chemical make-up of our brain. According to a recent study, men who say they are addicted to porn experience changes to their brain in the same spots as drug addicts. Studies also now show that compulsive porn-watching can affect relationships, sex drive, and sexual performance.
The culprit for all of this is a chemical neurotransmitter called dopamine. It was described by one expert as the gas that fuels our desire. The experience of porn is so unnatural that it actually causes the brain to release unnatural amounts of Dopamine. According to psychologist, Michael John Cusick "Every thought, feeling, habit, skill, or behavior in your life has a corresponding neuropathway that fires in your brain. These pathways are designed to function optimally. However, as the brain's reward circuitry gets entangled in a tug of war, the brain rewires itself for addiction and new neuropathways are created. Every time a person views porn, or eventually even thinks about porn, the burst of dopamine strengthens the connections between cells. The stronger the connection, the easier it becomes for cells to communicate on that path. This idea of the brain changing itself is called neuroplasticity. Whether learning to ski, learning to speak a foreign language, or looking at porn, the more we use a particular neuropathway, the more our brain changes, making the pathway stronger." Over time the brain is physically changed and the man or woman becomes addicted to his or her own brain chemistry. Thankfully you can in a sense reboot your brain and rewire it from it's addictive patterns. For more information on all of this check out this website, Your Brain on Porn or the book, Surfing For God. 
2. Porn is Exploitative
Porn exploits both the men and women who take part in it as well as its consumers. According to Ellen Janny, a Brooklyn, NY writer who has studied the evolution of pornography in American culture, "After fifteen years of research, I'm inclined to say that who is being exploited by the porn industry is not just the female actress but the audience." We live in a day and age when more than ever men and women are willing to sacrifice quality for quantity. They want the quick fix, whatever feels good now and requires no work or commitment. They are allowing themselves to be exploited by a billion dollar industry that cares little for their well being or the health of their soul.  In one of my favorite fiction books by C.S. Lewis, The Screwtape Letters, a senior demon named Screwtape instructs a junior demon named Wormwood in the wiles of evil. "An ever-increasing craving for an ever diminishing pleasure is the formula" Screwtape advises. "it is more certain; and it's better style. To get the man's soul and give him nothing in return" And that is exactly what pornography is, an ever-increasing craving for an ever diminishing pleasure. A vicious cycle that never ends for some until it has consumed their entire life and soul.
Beyond its users, porn exploits those involved in the industry.  Women and even men are put on display, used and often abused for the sexual gratification of others. Many people involved in the industry live in fear and shame, often contracting sexually transmitted diseases and paid little in return. It is often directly linked with the commercial sex-trade. Though some of the women claim they enjoy the life, are making tons of money and gaining fame, that is a rarity. And what they may not realize is that it is at their own expense. Just being paid well or gaining fame isn't an indicator of whether someone is being exploited. For their entire lives they will be seen by men as the walking gratification of their material urges instead of as human beings with thoughts, feelings and emotions. It's a hideous epidemic and downward spiral that is overtaking not only our nation but our world.
3. Porn Destroys Relationships/Marriages 
The most common argument people give in defense of their porn addiction is, "It's not hurting anyone else". But I would argue, the very fact that it is hurting you means that it is hurting others. In one study looking into the effects of pornography on adult relationships, economists Kirk Doran and Joseph Price found that "among individuals who have ever been married, those who report having watched an X-rated film in the last year are 25.6% more likely to be divorced, 65.1% more likely to report having had an extramarital affair, 8.0% less likely to report having a 'very happy' marriage, and 13.1% less likely to report being 'very happy' with life in general. In other research, Dr. Jill Manning found that 56 percent of divorce cases involved one party having an obsessive interest in pornographic websites. Even though this research does not allow us to make definitive claims about the effects of pornography, it clearly indicates that pornography consumption is linked to the adverse outcomes in marriages and relationships.
Healthy relationships are based in honesty, mutual respect, trust and love. Pornography promotes the opposite: promiscuity, lust, detachment, and even abuse. Researchers have found that women generally feel betrayal, loss, trust, devastation and anger as a result of discovering their boyfriend or spouse has been viewing pornography. It has the potential to destroy the very fabric of relationships and marriage.
Freedom From Addiction
So this is my plea to users of porn to step back and consider the impact your actions are having on your life and the lives of those around you. I don't mean for this article in any way to be disheartening. My prayer is that instead it is a wake up call and motivation to take the steps you need to take to pursue freedom from your addiction. G.K. Chesterton once said, "Every man who knocks on the door of a brothel is looking for God." We all are worshippers. The only question is who or what are you worshipping? There's nothing more beautiful than the human body and the gift of our sexuality. The temptation is to worship the created things instead of the creator of those things and therefore distort the intrinsic beauty of our design. But God calls us to instead worship Him and enjoy His creation as an amazing gift. My prayer is that you would take the steps you need to take to get freedom both for yourself and for those you love. It will not be easy, but I assure you it will be worth it. Below are some links for organizations that provide help and resources to those seeking freedom from porn addiction.