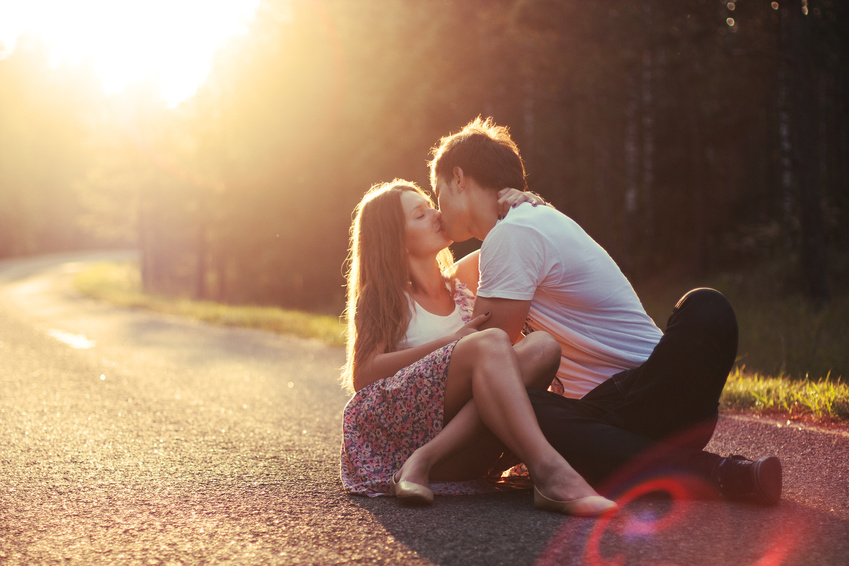 I read an article recently called Sexual Atheism which diagnoses our Christian single culture as sexual atheists and suggests that our state is due to a lack of love, fear and reverence for God. It was overall a well written article. And for the most part, true. If there is one area of our faith that we are most prone to separate from the rest, it is our sexuality. The author is right that by practicing sexual atheism we are saying that God can speak into some areas of our lives but not sex.
However… I have to acknowledge that the spiritual malaise of Christian dating goes a bit deeper than is suggested in the article and furthermore that I too nearly became one of those "sexual atheists". I think the author is right that there is a huge demographic of Christian singles who purposefully exclude God from this area of their lives. They have grown so numb and so accustomed to their sexual sin that they have begun to accept it as a part of their lives instead of surrendering it to God in search of freedom. However, I feel like there is a huge demographic that is excluded in all of this. Those who see their sexual sin for what it is and want more than anything to honor God. They know what "the bible says", what they "ought to do" and what is expected of them. And ultimately they love God and want more than anything to honor Him. But because of being taught a gospel based in works they have found themselves in a place of frustration, confusion and struggle regarding their sexuality. And that is who my heart breaks for when I read articles such as this. Exactly because it leaves little room for Jesus' work in it all. It leaves little room for the transforming power of Grace. The author is right in saying that we have a crisis on our hands. But what he failed to acknowledge is that we are human…with real desires and longings for intimacy that have the potential to lead us into sin…but God died for that too. 
A while ago I wrote an article called Keeping Sex Complicated in which I explain the reason I am a 30 year old virgin. What I didn't share in the article is my reason for writing it. That article was more of a letter to myself exactly because I was the person that I described above. And I found myself in the midst of more temptation than I had ever known in a relationship. I realized for the first time in my life, "because the bible says so" wasn't a sufficient enough answer for me to be able to stick to my convictions. I realized all of the good sounding sermons and books were mere words in the moment of intense temptation. I realized if I was going to honor God in my sexuality and my singlehood something deeper had to happen in my heart. So I literally sat down and said, "alright God, I need you." I prayed. I asked for His strength and I asked Him to teach me the value and meaning of sex. I brought my thoughts, my struggles, my frustrations, the reality of the temptations before Him and I said, "God, show me what sex means to you."
…And He did. I wrote that article in a time of prayer. In a time of looking to scripture and realizing that legalism will never keep me pure. The wise words of authors and pastors and mentors in my life couldn't do the work for me in maintaining sexual purity. The head knowledge wasn't enough. Just knowing all of the scriptures and knowing the right answers wasn't enough. Even my love for God wasn't enough in and of itself until that love moved to action. I realized for the first time the only cure was a choice… choosing to love over choosing my flesh. A conscious choice. One that I soon realized is a choice that I will have to make literally everyday for the rest of my life. Not only in singlehood and dating relationships but even eventually in marriage and until death. 
I learned furthermore that sexual purity is a lot more than just keeping my virginity intact…or if you're married, staying faithful to your spouse. I realized that God is not calling us just to "abstinence" or "fidelity", He is calling us to lives of purity. Exactly because abstinence and fidelity are merely cosmetic fixes. If we make those our aim in and of themselves, we ultimately will fail. If however our aim is a pure heart before our Creator God, He will alone will give us the strength we need to stand above the temptation in our moment of weakness. What did David pray after he sinned with Bathseba? "Create in me a pure heart oh God, and renew a steadfast spirit within me." (Psalm 51:10). Exactly because he saw the weight of His depravity first hand. He saw His ability to break the heart of His Father, the one He loved dearly. And His issue was not a lack of love for God, it was an impure heart. So He made the choice to choose God over His flesh. He pleaded for God's forgiveness and sought the heart of His Father.
That is the call on the life of any believer whether single, dating or married. To choose God daily in this area of our lives. And when we struggle or mess up from time to time that we would not grow accustomed to the sin but that we would find ourselves on our knees, in repentance, crying out to God for His help and His strength. Because He alone is the one that is able to purify our hearts. It is our choice and His doing. He chose us first and is asking that we choose Him in return not just today but everyday for the rest of our lives.