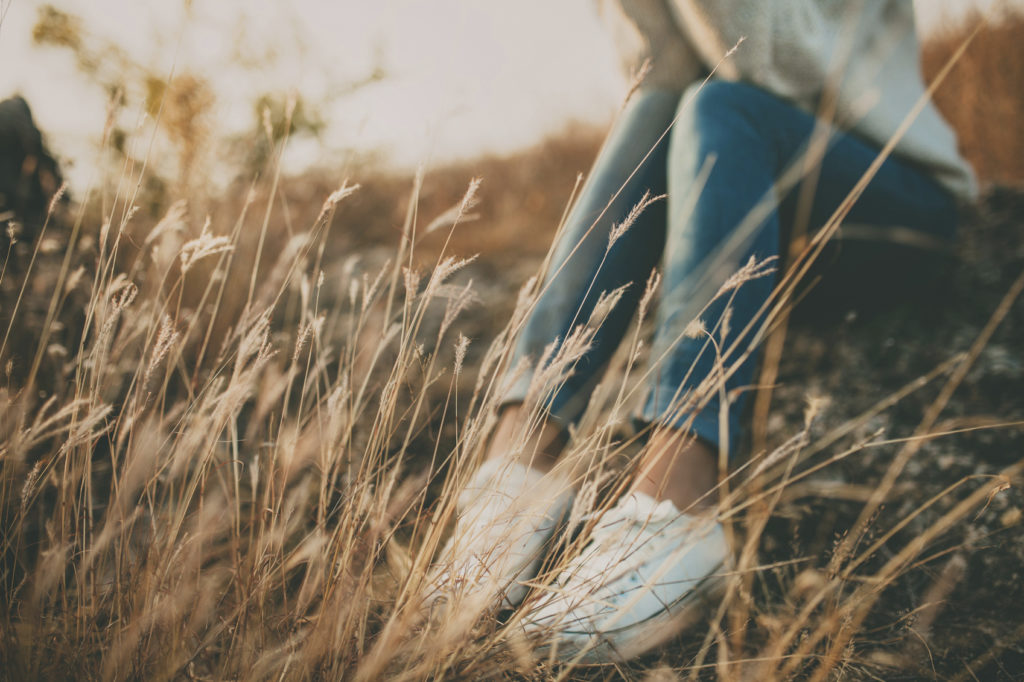 One of my favorite lyrics by Jason Upton says, "Love is a dangerous word to those who fear losing control." I can relate with that more than I care to admit. God has been teaching me a ton about fear recently in the midst of walking through some loss in my own life. There is a certain security that comes with never fully giving your heart away. And it is easy to get comfortable there. I think that is true both of human relationships, and of our relationship with our Creator God. If I'm honest I struggle with this most in my walk with God; I don't want to have to completely give up control… to have to trust and be vulnerable. But the crazy thing is, that is what God calls us to every day. The very nature of our walk with Him is vulnerability and trust. It is complete surrender to His plan and His purpose. It is not knowing the end but taking the step anyway. That is hard. It is scary. And that is where my natural response very often can be to become fearful. But God has been turning this on it's head for me recently.
The other night as I sat in a chair by an upstairs window where I go to pray, I was feeling overwhelmed with fear…and all of the what-ifs of my life and of my story. And in a moment I felt God say to me, "Praise me for the breath in your lungs." It seemed so random and out of the blue. But it drew my attention to the moment that I was in with God; to the communion, the relationship, and the gift of life that I've been given. And in an instant I started praising God for something so basic but so vital; something that I take for granted on a regular basis. And I realized that what God was doing was redirecting my attention to worship…exactly because you cannot have true surrender without worship. He was calling me not to ignore my fears but to surrender them, pray them, and to worship Him through them. What it made me realize is that my fear has more to do with my response to the events in my life than it does with the events themselves.
1 John 4:18 says, "There is no fear in love, but perfect love casts out fear because fear has to do with punishment and whoever fears has not been perfected in love." This is such an incredible reminder of the limitless potential of a heart that truly loves and is anchored in Christ through every circumstance. The love I have for my Creator God is powerful enough to drive out fear, anxiety, and distrust. It is powerful enough to heal deep wounds, to right wrongs, and to bring the kind of peace that passes human understanding. Love is freedom, and is the only thing that can bring true peace. I used to think that peace came from clarity, but more than ever before am realizing that peace comes from trust. Just as we are reminded in Isaiah 26, "He will keep in perfect peace those whose minds are steadfast, because they trust in Him." True peace is single-mindedness. It comes from having my heart so full of love that fear, distrust, and anxiety have no place. It comes not from listening to my heart but from having the courage to talk to my heart about who I am in Christ. It comes from being so focused on my Creator, that everything else falls out of view.
And it is this revelation that brings me so much freedom in the midst of my circumstances. It is this revelation that brings me so much joy. And makes we want to live a life dedicated to Worship; bowed down at the feet of me Father so focused on Him and so in love with Him that fear has no place. And that is my prayer for anyone reading this who struggles with fear or anxiety. My prayer is that we would have the strength to worship through the pain; that we would learn the power of not listening to our fears, but instead pray them, surrender them, and watch them dissipate in the presence of an almighty God.
"But now this is what the Lord says, 'Do not fear for I have redeemed you; I have summoned you by name; you are Mine.'" – Isaiah 43:1