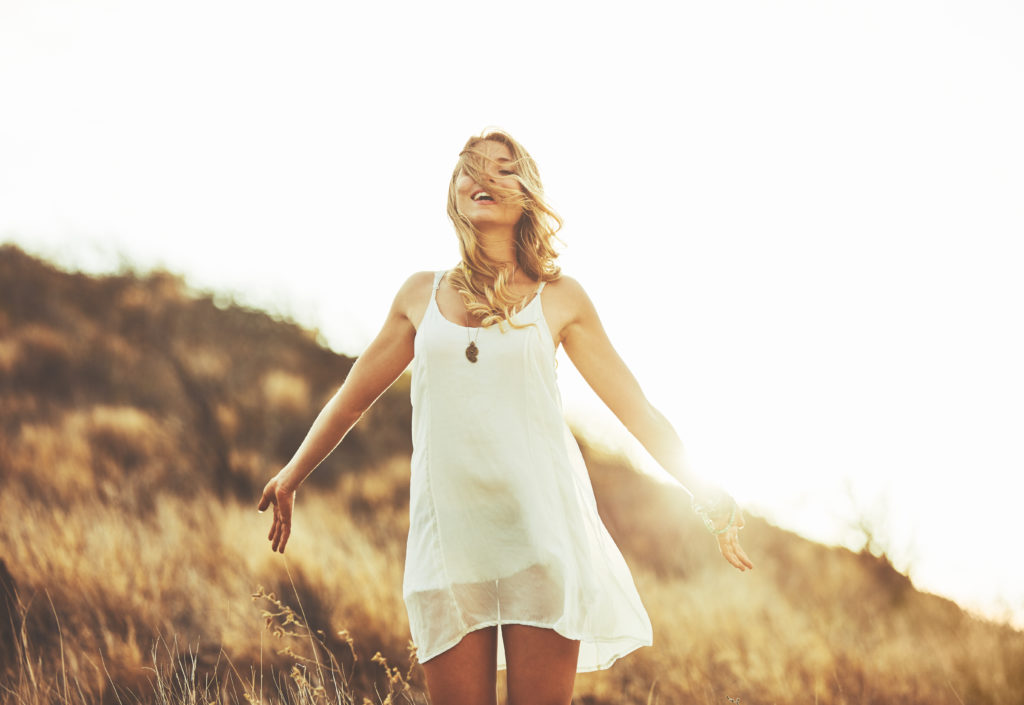 There is this unspoken rule in our society that says, to be truly happy you need to have someone by your side. And very recently I realized that for the past three years of my life I have very much bought into that lie. The past year in particular has been a bit of a dating whirlwind for me to the point where I realized, during a time of prayer, that I have forgotten how to be content as a single woman. I realized that I have missed out on so much joy over this past year because I have been so preoccupied with my dating relationships…and with finding the right man. I realized that there were things that God was calling me to that I was putting on the wayside. I realized that I was making compromises in my standards, and my boundaries with men.
So I made the decision about a month ago to, in a very intentional way, shift my focus from over-investing in my dating life to pursuing God, my dreams, and ambitions more. It was more of a perspective shift than anything that eventually influenced my actions and it has been pretty incredible to see what God has done through it. I have had so many ideas, and so much vision since then for what God is calling me to. I have felt brave…more brave than ever in fact, to step outside of my comfort zone and open my mind up to options that I had never previously considered. I have been reminded that the whole word is at my finger tips and that there are thousands of people out there who God is calling me to reach through my music and my writing.
I heard a quote recently by Sigmund Freud that goes like this,"How bold one gets when one is sure of being loved". How true is that of romantic relationships? When I know that I am loved deeply by a man, I feel like I can conquer the world. I feel at peace in myself, and feel capable of almost anything. But it is sad to me that too often when we don't feel that love, we can start to doubt ourselves, and let insecurities creep in that hold us back from becoming who we were made to be.
And that is why I am writing today – I am writing to any of you singles out there who are struggling to find confidence and contentment in your single-hood. My prayer for each of you is that you would not chase after validation, contentment, and fulfillment in an earthly lover and that you would know today that God offers you more love in a moment than any earthly lover can offer you in a lifetime. It is just up to you, to open yourself up, receive it, and allow it to give you the courage to live this one life that you have been given with joy, passion, and boldness in spite of your relationship status. Not that you will never again struggle, feel lonely, or desire intimacy with a man (that is a completely natural & beautiful desire) but that when you do, you will know exactly where to turn for your comfort and strength – not into the arms of a man but into the arms of your heavenly Father. 
There is so much joy, and beauty to be discovered in this life and in single-hood if you will only allow God in, and allow yourself, your mind, and your heart to be transformed by His love. He alone can make you truly Brave. So my prayer for everyone reading this, including myself, is that we all would have the courage to be who He has made us to be, and that we would live this one life that we have been given with passion, boldness, and conviction. But also that when the right relationship comes our way, that we will have the courage to see it.  This life is a vapor, let's make the most of every day that we have been given. (James 4:14)