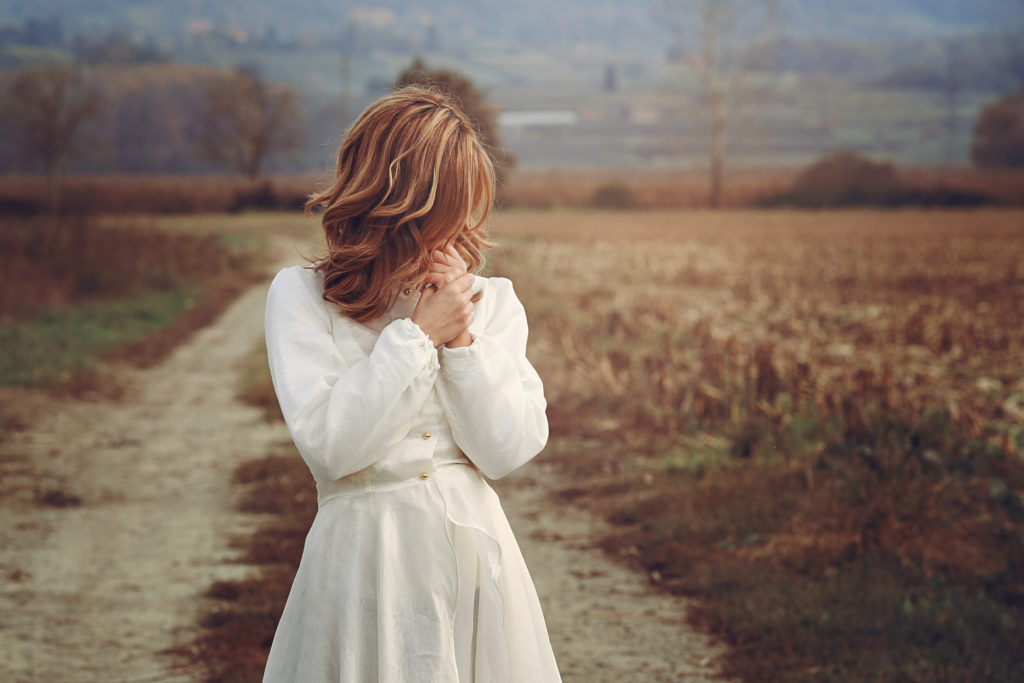 "Do you think I'm beautiful?" She asked as she sheepishly gazed down at her feet and then back up at me.
"Yes, you are beautiful" I answered as I looked her in the eyes, and smiled…. "Any man would be crazy not to think so."
"Does God think I'm beautiful?" she proceeded
"Without a doubt." I answered. "And not only does he think you are beautiful, He marvels at your beauty, because He created you."
As tears began to form in her eyes, she began to tell me of how she had spent the last twenty years of her life believing she wasn't… and believing that no one could ever love her because of it. She continued telling me of how every man that she had ever been with, including the father to her own children, had confirmed this lie in her. "They tell me I'm beautiful to get what they want, then use me…and leave" she recounted through tears.
This is the story of Rose… A simple, genuine woman whom I will never forget. I had the honor of meeting her two years ago in the parking lot of Trader Joe's. Every Wednesday after work I would see her standing on the same sidewalk, wearing the same clothes, begging for money. So I began talking with her one day and every Wednesday after that we started eating pre-packaged Trader Joes salads together for dinner and talking about faith, God, life, relationships, and identity. Almost every week before I left she would ask me, "Does God think I'm beautiful?"…I would answer, "Most definitely Rose." and she would give me the biggest smile.
I was reminded of this story recently during a conversation with a friend…. I was reminded of how many times over the years, I have heard that question from young women. As the years go by, more and more I see the extent to which all of us have that question burning inside of us. And furthermore, I've realized how many of our choices and actions as women are driven by that one desire – to know that someone thinks we're beautiful, desirable, and lovable.
To illustrate this, I would like to share one more story with you… It is a story from one of my favorite singer/songwriters, Jonathon Helser. You can read the full story on his facebook page here. In it he talks about an experience he had with his daughter when she was a little girl, the very first time she went shopping with her mother for a new dress. He talks about how when she came home from the store she immediately ran to her room to put her new dress on and then rushed in to show him. He says this about the experience.
"As she stood still and time stood still, I realized it was one of the greatest moments I would ever have as a Father. She was waiting to be defined by my voice. Her little heart was like clay waiting on my thoughts to shape her. So with everything inside me I looked deep inside her and said 'Haven you look more beautiful right now than you have in your whole life.' Everyday for the next week Haven would put on her new dress and come find me. No matter what I was doing she would pause before me and wait for my voice to tell her again that she was beautiful. It was like her little heart was saying over and over to me 'do it again daddy…. tell me who I am.' " He goes on to say,  "Identity is discovered through the voice we listen to. We have all been created to be defined by a Fathers voice. Every girl is made to hear those words, 'You are beautiful'…My words over Haven are but a shadow of the radiant thoughts that the Father in heaven has for her. Until we each have an encounter with our Father in heaven like my daughter had with me, we will spend our lives broken in search of our identity. The Father is sitting in His favorite chair, just waiting on us to burst into his presence and say 'Daddy, do it again, tell me who I am.'"
This story brings me to tears because I can so relate…but also because I acknowledge that so many women haven't had a father like this to tell them they're beautiful…or even if they have, often times they don't believe his words.
It brings me to tears because I acknowledge that there are women all across the world right now turning to men, a relationship, sex, and culture in search of an answer to the question that only God can ultimately answer in a way that will truly satisfy.
It brings me to tears because I acknowledge that when women do this – when they allow one man after the next to use their body prematurely, when they text or sell images of their naked body to someone they are not in a covenant relationship with, or even when they knowingly give too much of themselves away emotionally to a man who has no intention of loving them well or pursuing their heart  – they are ultimately searching for the answer to their question, "Do you think I'm beautiful?
And sadly, a superficial answer for most women is better than no answer at all. And I get it. I'm not pretending here to have never turned to a man or a relationship for my validation. So I am writing this to myself just as much as anyone else. Just as Jonathon Helser says so beautifully in his story, "Identity is discovered through the voice we listen to." Too often as women we listen to the voice of subjective, broken men, or to the voice of a confused, distorted culture to find our identity, instead of to the voice of our heavenly Father. Too often we are so deafened by these other voices that we can't hear the voice of our heavenly father whispering into our ear, 'You my daughter, are truly beautiful. You are whole. You are loved. You are valued. You are so worthy of love.'"
So I am writing this post as a reminder to every woman reading this, including myself, to allow our heavenly Father to be the source of our validation. I am writing this post as a reminder to us all that there is an ultimate truth that lies beneath the surface of all of the lies that we believe about ourselves, that is just waiting to be uncovered. That truth is the fact that as women passionately pursuing the heart of our Father, we possess the most epic beauty known to man. I am writing this as a reminder of how our heavenly Father sees us and to ask if we could daily run to Him and say, "Daddy, do it again. Tell me who I am." And when He answers, that we would actually believe His words and that we would allow the truth of His definition of us become the definition of our identity and our entire lives.